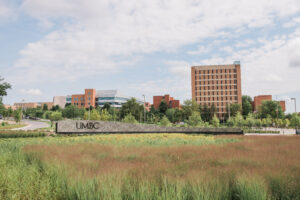 Welcome to UMBC!
---
We are so happy that you've decided to join our wonderful and vibrant community of scholar-teachers. We look forward to getting to know you, and to supporting you in achieving your career goals.
The Center for the Advancement of Learning and Teaching hosts a welcome program for new full-time/regular faculty each August and an orientation program for new part-time/adjunct faculty each semester. They also have a useful list of Frequently Asked Questions for new faculty.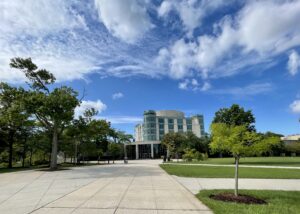 Get Started
Your Department Chair is your first point of contact to help you settle into your department and the university, and to make your transition as smooth as possible.
Here is a helpful checklist of questions to ask your Chair.
UMBC has a diverse academic environment with faculty coming from every part of the world.
New international faculty members can find resources here to help them and their families.
We encourage all new faculty members to visit the websites for the Office of the Provost and Faculty Affairs. Read the welcome messages from Provost Philip Rous and Vice Provost Patrice McDermott, and familiarize yourself with our university policies and procedures.
UMBC's Faculty Handbook is where you will find important information about promotion and tenure procedures as well as faculty rights and responsibilities.
Visit the website for your college (CAHSS, CNMS, and COEIT) to read about college-level resources, initiatives and procedures. Deans Kimberly Moffitt, Bill LaCourse and Keith Bowman and their offices are available to help you with any college-level questions you may have.
Get Connected
UMBC has a very strong shared governance structure with faculty, staff and student leaders working closely, and in collaboration with, senior administration. What this means is that every member of our community has the opportunity to bring ideas to the table and to make meaningful contributions to all aspects of university life.
Get to know your department senator, and give them feedback on the items they bring to the department for discussion. Get to know your shared governance leaders. Attend a senate meeting (all faculty are automatically enrolled in the Faculty Senate myUMBC group, and receive monthly invitations and the agenda for each meeting). Consider eventually becoming a senator yourself or moving into a leadership role in the Faculty Senate. Your voice matters!
We've compiled a list of resources to support your transition to our campus and your ongoing success.
Please let us know if you need anything else to help you in any way.
Resources to Support Your Work at UMBC
Research & Creative Achievement
What makes UMBC unique as an R1 university is our sustained commitment to the success of all of our faculty researchers across the colleges, as well as our particular emphases on interdisciplinary research and community-engaged scholarship.
Teaching Support
Whether you are an experienced teacher or you are new to teaching, it can be very stressful to start teaching at a new university. We have some tips and resources that can help.
Leadership and Professional Development
UMBC's membership in the National Center for Faculty Development and Diversity (NCFDD) provides our faculty with a plethora of resources designed to support them at every stage of their careers.
Work/Life Balance
First of all, let's be real: there is no such thing! We realize that, but we also want you to know that UMBC is here to help with all the messiness of the day-to-day lives of its community members and their families.